I still can't believe that I didn't see how horribly fat Joe had gotten. I knew he was heavy but just didn't realize how heavy. I stretched the weight tape around him and he was well over 1300lbs and I'm guessing close to 1400. Up until this past year, I had always kept him up in a dry lot during the spring & summer.
I cringe to show this pic but in the hopes that others might recognize how fat their horse is. This was taken July 7th after several days of being on his diet: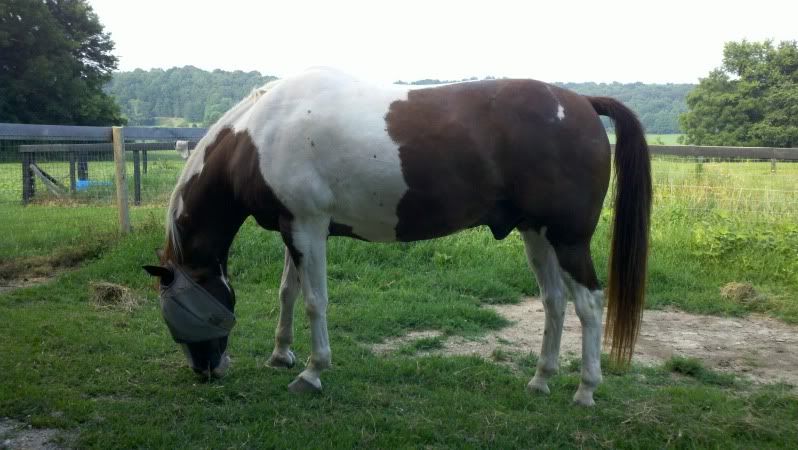 Both Jeremy & Doc Bill kept telling me the laminitis wasn't that bad but to know he was in such pain broke my heart.
Here he is on July 22nd: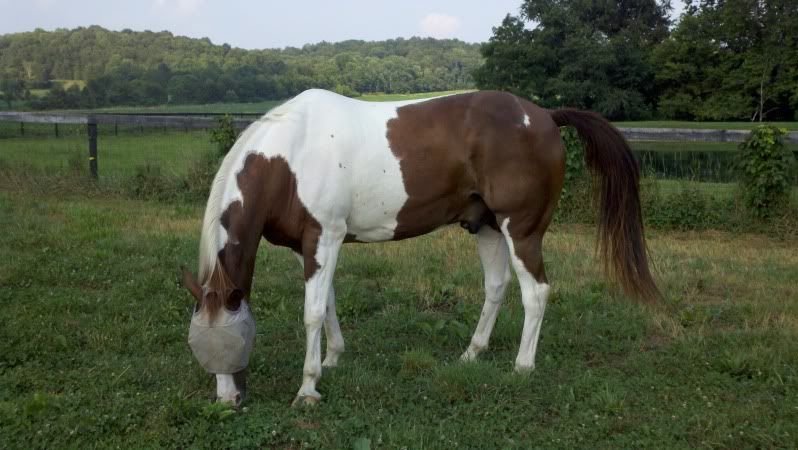 He's trimmed down a little bit but you can see that his sheath is still swollen. He's in a lot that they hadn't been on at all during the spring & summer because it needed a section of fence replaced. We mowed it twice with the tractor then I hit it with the zero turn before turning him in. Even then, I'd leave only leave him in an hour or so before taking him back out. It didn't take long for him & the donks to make it a "dry lot".
8-10 photo (in the same lot as the July pic!):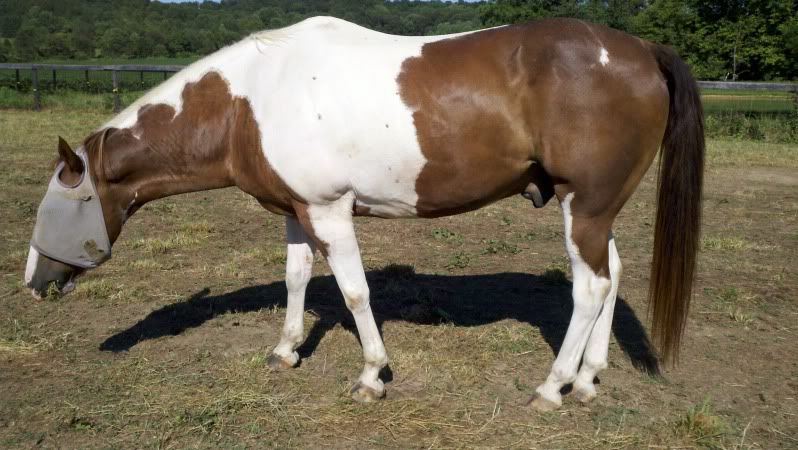 Still losing weight and walking better. His sheath isn't as swollen either. I've got the weights written on the calendar at the barn but I think he was close to 1300.
Sept. 30: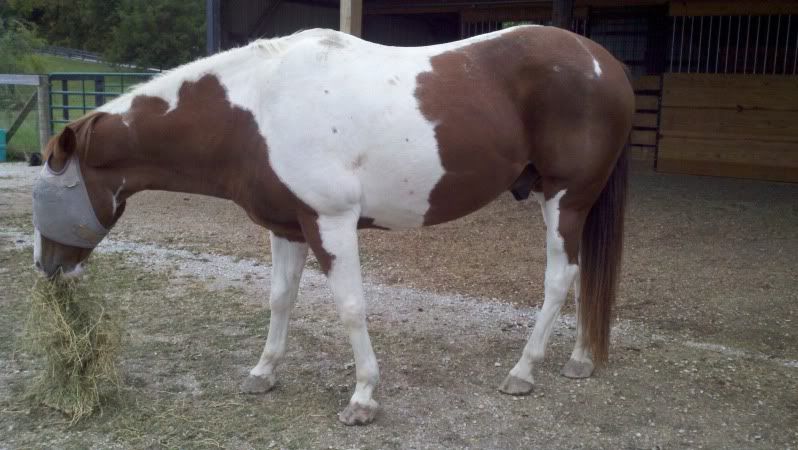 Betty kept him on his diet while we were gone in Sept and he was down to about 1235 or so. After we got back, he got to wear his grazing muzzle and could hang out in the pasture for several hours a day. I think moving around like he did helped him.
1-5 pic: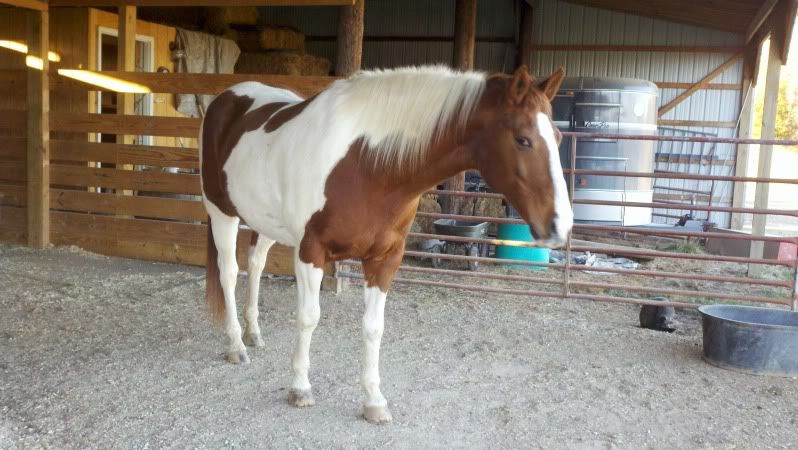 I'm not sure how accurate the weight tape really is but according to it, he's lost another 25lbs. So he's real close to 1200 now. I think he's lost over 200lbs since it happened.
One more...this was after our ride on the 8th: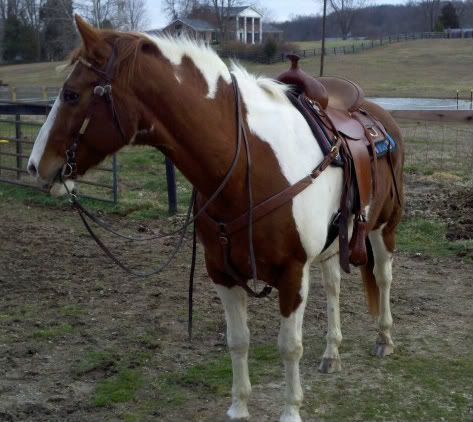 He is sound now and Jeremy (farrier) is happy with the way his hooves are progressing. I've ridden several times for 45 minutes to an hour just around the farm, across the road, up the hill, through the woods, over logs & on gravel and he's been fine. We've even trotted & cantered a little and he side passes both ways. Jeremy wanted to keep shoes on him this winter and so far that's not been an issue since we haven't had any snow.
He's on Essential K and Platinum Performance & probably averages 3-4 flakes of hay/day. There is no way I'll ever let him get anywhere near that size again.