---
- giddyupmorgan - 03-26-2006

Local shows are cranking up. Got off work yesterday at 8am. Got home, loaded up kids and ponies and off to the races we went.
1 of local districts had a fund raising show at our club.
Had a good turnout.
150 exhibitions
100+ horses in the open division
51 in the youth division

Here is 1 picture worth a 1000 words as to how Matt's day went.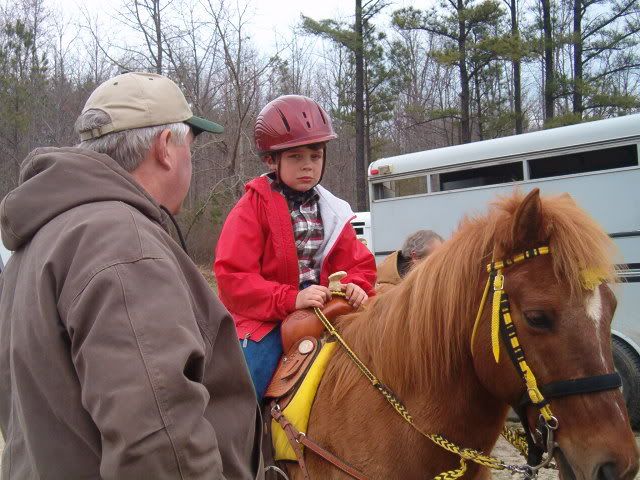 His pony just didn't want to turn today.[

]
Morgan did have a better day and finished 3rd in the 3rd division for the youth.[

]
Here are some more pics from yesterday.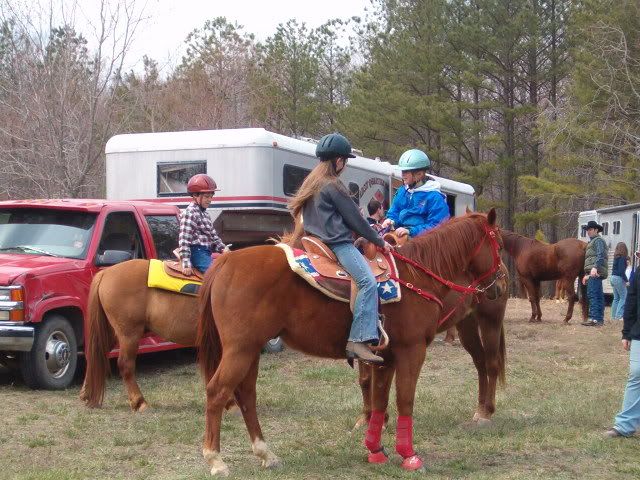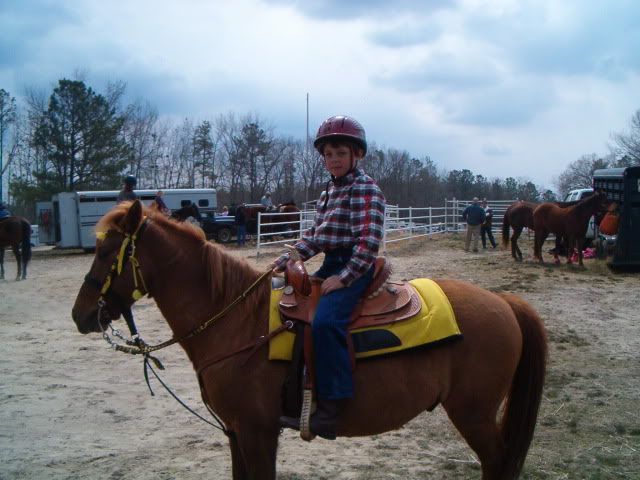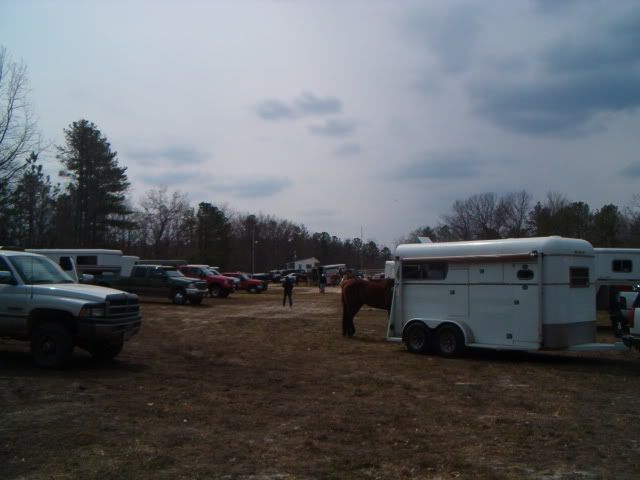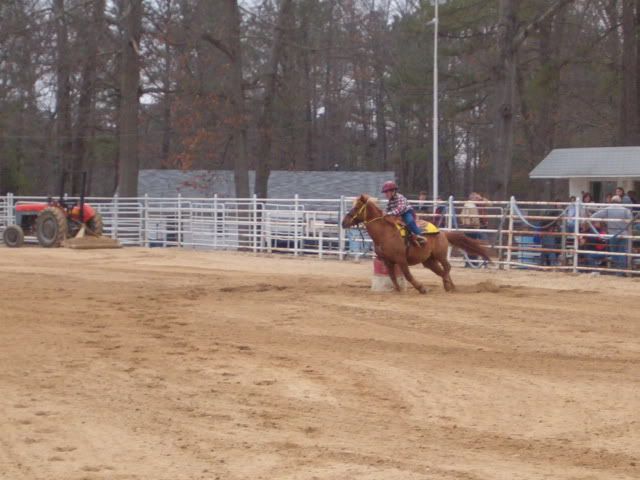 ---
- Hook - 03-26-2006

Thanks for sharing the day. Great photos, Like the expressions to capture the mood(s). Helmets are good. Ring looks just super.

I am really itching for spring to get here.


---
- fracturedbones - 03-26-2006

Oh, poor kid! His turn in the photo looks good though!

Giddy, looks dry there like Spring may actually come!


---
- carver - 03-27-2006

Great photo's.That is what horses are about,involve the kid's.Every top rider started just like that.Good luck


---
- PaintGal - 03-27-2006

Sorry about Matt's day but even an off day with a horse is better than no day with a horse!

Great pics!


---
- giddyupmorgan - 03-27-2006

Thanks for the replies.
Yea Bones it is dry around here, too dry. Have not had any rain to speak of since Feb. Some places got a few showers Sat. night but we did not get any at home. We went from mud to dust real quick. With all the wind; we have had quite a few red flag days for brush fires.
I hope April will bring those spring showers or there won't be any May flowers.[
]


---